by Joshua Newman and Anthony Perl
Public-private partnerships, also called "P3s"
, allow the private sector to deliver services on behalf of the government, in areas as diverse as hospitals, highways, and prisons.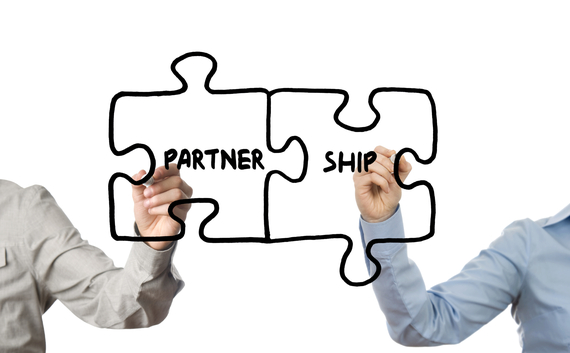 Three things to know about P3s and climate change:
1. P3s are structured so that the private sector partner earns a profit over the life of the contract, usually in exchange for investing some capital and for taking on some portion of the risk involved in delivering the project.
2. Climate change adaptation and mitigation efforts
can be expensive in the short term. Private investors, who have considerable influence over P3 contracts, should in theory prefer to avoid onerous climate-related requirements.
3. P3s are becoming increasingly popular, and climate change is growing as an important consideration in a variety of areas of public service delivery, especially in infrastructure development. It is possible that P3s could hamper governments' efforts to address climate change.
We investigated the development of the Canada Line
, a P3 expansion of the urban rail network in Vancouver, to determine how the participation of the private sector may have affected the government's ability to advance its climate-related policy priorities.
Three myths about P3s and climate change:
Myth #1: Major infrastructure projects never take the environment into consideration when they are pursued through P3s.
Reality: Environmental considerations, including air quality, greenhouse gas reduction, and protection of waterways, were fundamental elements of the Canada Line P3 and were part of the criteria used to select the private sector partner.
Myth #2: P3s force governments to sign away their power to shape public service delivery.
Reality: The public sector has considerable control over how these agreements are designed and governed. In British Columbia, the provincial government used a collaborative approach to ensure that its original goals were met with minimal conflict.
Myth #3: P3s reduce the government's capacity to implement climate change policy.
Reality: With effective leadership, the public sector can use P3s to further its climate policies. This includes the strategic use of arm's length public agencies, tough negotiation tactics, and support for a multi-sector and multi-actor network of participants.
Joshua Newman is a research fellow in the Institute for Social Science Research at the University of Queensland in Brisbane, Australia. He holds a Ph.D. in Political Science from Simon Fraser University. His research interests include climate change, transportation, and the interaction between the public and private sectors for the delivery of public services.
Anthony Perl is Professor of Urban Studies and Political Science at Simon Fraser University in Vancouver, British Columbia, Canada. Before joining SFU, Anthony worked at the University of Calgary, the City University of New York, and Universite Lumiere in Lyon, France. He received his undergraduate honours degree in Government from Harvard University, followed by an MA and a Ph.D. in Political Science from the University of Toronto. He is the author of numerous scholarly articles on environmental, transportation and urban policy research as well as five books.